Work From Anywhere Small Business Phone Systems
No contracts

Cost-effective pricing

Work-from-home capable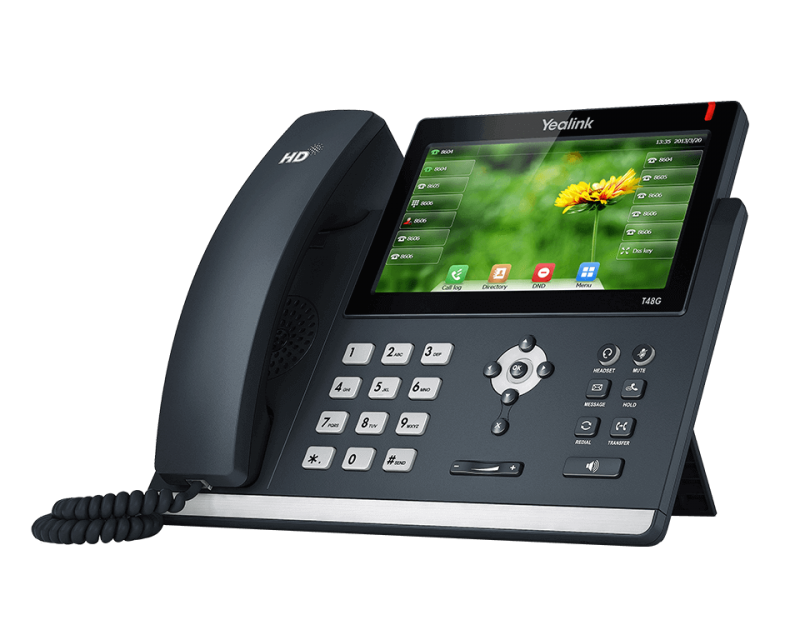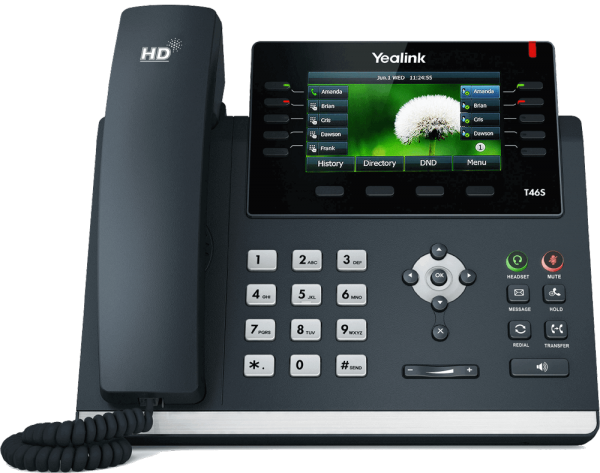 Bring your small business phone system to IT Sales & Services and save!
We provide easy to use, scalable and hassle-free small business phone systems at cost-effective rates you won't find anywhere else. On average our clients save over $384 on their annual phone bills.
Our cloud-based PBX solutions are location independent, meaning, you can use your phone at work or at home as you see fit.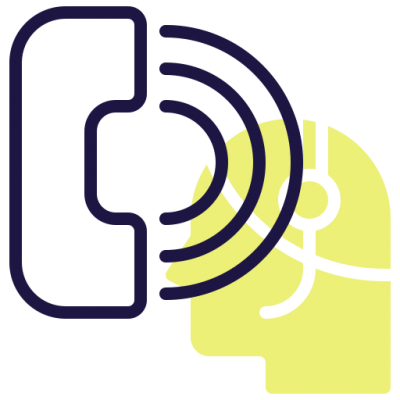 We do Telecommunications. Differently.
Hosted PBX
Location independent Hosted PBX solutions that don't need equipment onsite. Phones can be added/removed as needed.
1300/1800 numbers
We can supply either 1800 'Toll Free' or 1300 'Shared Cost' phone numbers to give your business a professional image.
Number Porting
Save time and avoid the hassle. Keep your existing phone number no matter where you go with our number porting.
Types of Small Business Phone Systems
Before changing your phones, you need to decide what type of system you need. Think of several factors, including your existing infrastructure and where you are located. While you can stay with traditional copper phone lines, these will limit your growth potential since the industry is moving away from this technology. Let's look at the difference between VoIP and SIP (Session Initiation Protocol), what SIP trunking is, or whether you should stick to your traditional system.
Hybrid IP PBX System
If you're a small business with the existing copper infrastructure, switching to a hybrid system can set you up for a seamless transition to VoIP or other hosted solutions in the future while retaining many of the features of your existing phone systems.
A hybrid IP PBX system is the bridge between staying with a traditional analogue phone system and moving to a fully digital solution. As more and more copper phone lines get decommissioned, hybrid systems will be necessary since we are changing to a fully digital state.
Hybrid systems are flexible, and it's easy to add more users and features when you need them. These systems are great for people who work from home since they allow them to connect to your network via their home's internet. You can even link your mobile phone to the hybrid system for seamless integration, no matter where you are.
Hosted Phone System
A hosted phone system works entirely on a digital platform, where everything gets managed in the cloud. The main advantage of using the cloud is that adding more phone lines or features is very simple. Even more, your costs will stay relatively flat, regardless of the number of users you have.
In general, hosted phone systems are better for businesses that don't have any existing system in place. All the hardware of a hosted system is managed remotely, meaning lower up-front infrastructure costs. If anything goes wrong, the phone system team is on it without your intervention.
Many hosted phone system providers also offer a DIY menu to their customers. If you want to manage your features and lines yourself but want the other benefits of a hosted system, you may appreciate this option. Best of all, when you decide you don't want to handle the small details, the host will be ready to take over at a second's notice.
Since individual phone cables are not needed, hosted solutions allow you to request an additional line very easily. You simply call support, pay for an additional licence, and get a new handset.
Some great reasons why you should choose IT Sales & Services
We've made it our mission to connect more businesses to our cost-effective, easy to use phone service, backed by our impressive service levels and friendly customer service.
Join one of Sydney's most trusted providers and start saving on your phone bills today.
No line rentals

No contracts

Fast technical support

Work from anywhere solutions

No phone lines

Advanced call routing

Professional recorded greetings

Voicemail to email options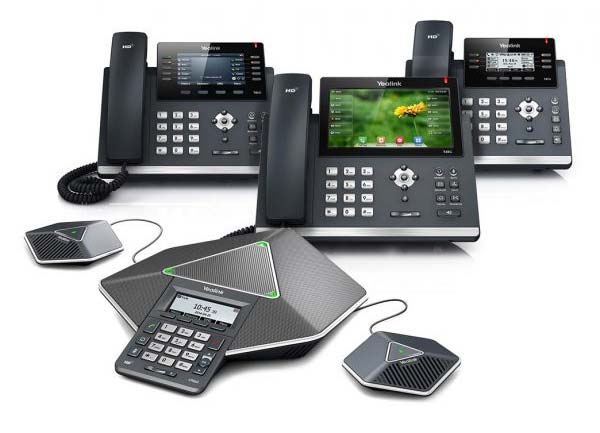 Features that a Small Business Needs
When shopping around for your small business phone system, make sure to take your personal needs into account. If you don't have many customers calling you, you may need fewer features than a service-based business. If you require a call-centre type service, your needs will be completely different from those of a business run by one person.
While getting your business phone systems in place, remember that much of your phone functionality comes from the handset itself. A more advanced phone handset will offer more features and provide better support for your system. For instance, an Ericsson-LG iPECS handset offers some of the best features in the field.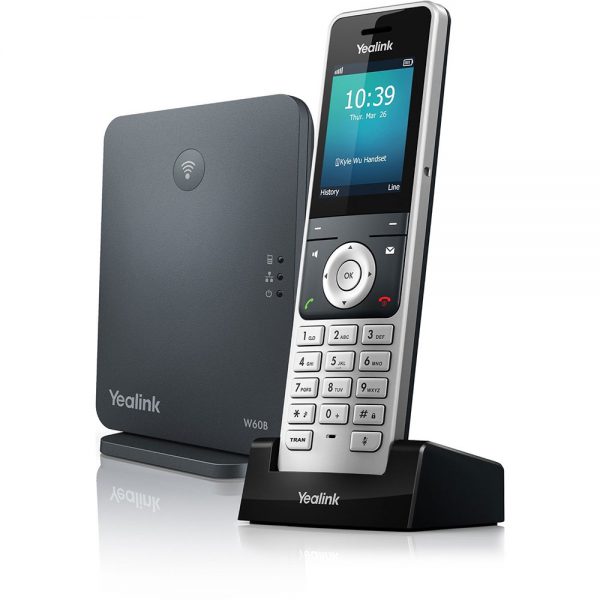 How to Select the Right Phone System for your Business
Once you've decided that you need a better system, you may quickly feel overwhelmed by the amount of choice available to you. There are many different brands and systems, all offering similar products and packages. Knowing which one to request is a challenge.
Doing your research is the best way to get the right phone system for your needs. Your first step should be to find out your business needs and what type of communications system will meet that need.
Not all businesses need to operate in the same way, and you need a phone system that works for you. Ideally, you need a product that won't hamper your growth and only has the features you use. Any more than that, and you'll be paying too much and digging into the bottom line.
We've compiled this guide to explain small business phone systems and what your options are. Whether you just need a small VoIP (Voice over Internet Protocol) system or a state-of-the-art communications solution, this guide will help you find the best small business phone system for you.
Choosing the Right Type of Phone Line
When choosing between a hybrid or hosted phone solution, the ultimate decision rests with you. There are plenty of small details that are unique to your business, and that will influence your choice.
Let's look at some of the main differences between hybrid and hosted systems
The current situation with NBN makes choosing the right office phone system a bit more challenging. While a VoIP phone system tends to be cheaper, the choice also depends on how many calls you make and how many lines you need.
Our current recommendation for small business is to move to NBN as soon as possible and use a hosted phone line as your business phone. If NBN still isn't in your area, a hybrid system will let you use your existing infrastructure while preparing your business to move to a modern IP office.
Setup costs: The main difference between a hybrid and a hosted phone is the upfront cost. Hybrid systems come at a higher price because the hardware costs can be expensive. All you need for a hosted system is the physical phone handset and a small connection fee.
Redundancy: Both hybrid and hosted business phones run the latest VoIP technology, making them relatively future-proof. However, hybrid systems are a seamless transition between copper lines and IP technology, especially if you already have the copper infrastructure.
Usage costs: Typically, monthly usage costs are similar between hosted and hybrid phones. However, hosted systems use SIP and are much cheaper in terms of line rental. If you're still on copper, you can save plenty of money by switching to either system and completely dropping the traditional line rental.
There are plenty of costs to factor in when choosing your VoIP business solution. How expensive or affordable your business phone system will be depends largely on details such as the handsets you buy, how many you need, and whether you're going for a hybrid or hosted solution.
Most business phone systems providers will be able to give you a quote that lines up with your daily work needs. You can also choose to lease your telephone systems, bringing down the cost dramatically.
When you get a quote from a business phone systems provider, be sure to check what's included in the quote. Some business phone plans may leave out small details that can cost you a lot in the future.
Ideally, your plan should cover:
Installation
Setup
Training
Maintenance and support
Try to compare different quotes from different providers, but make sure that the business phone systems they provide are similar and come with the same features. Always compare apples to apples and be wary of deals that are significantly cheaper or more expensive.
Choosing the best business phone system is an intimidating task. There are many different details and add ons to keep in mind, and it's easy to get lost in terminology that even experts in the field struggle to explain.
We offer all of our customers comprehensive support with a phone system team that understands the telecommunications field. No matter your query, we're always on hand to come with a solution that works for you.
The Difference Between Renting, Leasing, and Buying a Small Business Phone System
When running a small business, your focus is always on getting the best outcome for the lowest costs. When it comes to office phone systems for small business, the principle remains the same, which is why many business phone systems providers offer several options to pay for your system.
The main options are to buy the telephone system outright or lease/rent it from the hosting provider. Both setups have their advantages, so carefully think about each one. Leasing and renting are effectively the same, except that you have to pay a fixed payment at the end of a lease that you don't if you rent.
Buying your phone system outright is more cost-effective in the long-term since you don't have to pay the interest associated with renting or leasing. While you get to claim the payment as tax-deductible, not many small businesses can afford the upfront cost.
It's also worth considering that since VoIP technology is rapidly changing, you may spend a lot of money on a system that's obsolete in a couple of years.
Additionally, renting and leasing have manageable payments but come at a higher long-term cost. You can claim your monthly payments back as tax-deductible, but you still have to sign a fixed-term contract with your hosting provider.
Which option is best depends on your business and its financial state. In both cases, you will have access to support from your business phone systems provider and get exactly the same functionality.
Small Business Benefits of VoIP
The state of the telecommunications industry is trending towards digital, and your business needs to keep up. Luckily, VoIP business phone systems offer many advantages over traditional analogue systems, making them a great choice for a new business phone system.
These advantages include:
Integrated modes of communication

VoIP business phone systems are much cheaper to install and use

Easy to scale up or down with a simple request to a dedicated phone system team

Can connect to the system via any internet connection